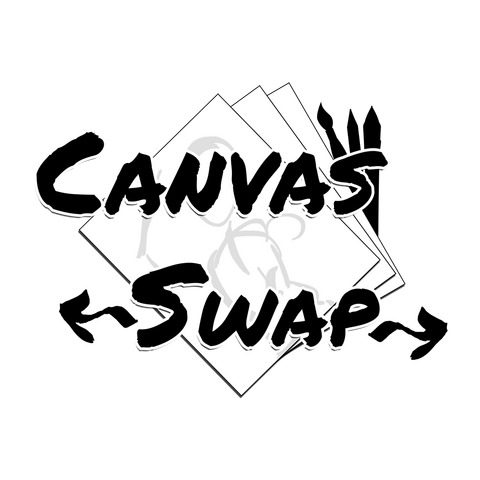 ---
On a temporary Hiatus until Jan 2021
PDF's still available in our Store and Physical zines and Merch available in the WildElement Studios Etsy Store!
All proceeds will go into the relaunch in 2021.

Join our Newsletter for future updates and get a discount code for joining!
---
Canvas Swap is a fantasy/science fiction themed collaborative art zine that showcases the works of three collaborative artists and 1 solo cover artist per issue. It's purpose is to bring artists together to promote networking and kinship, not competition. The collaborative artists contribute to 3 unique images, each taking on a different stage for each image; Sketch, inks or colours and can be anything as long as it fits the theme of the issue and our rating.

We support artists of all kinds and while our publication has a 2D visual art focus, we are happy to host all kinds of styles and creatures in our publications as long as they follow our PG rating and does not promote hate, discrimination, etc.

Canvas Swap and Zinnie the Zebra are owned and run by WildElement Studios, and the zine is based in Canada (but open worldwide) thus all our prices are in Canadian Dollars!

This 'zine would not be possible without the help of Thea, Rhari, Supernova and a few others for their support and feedback, DragonManMike who helped with our first website as well as our donors who helped us meet our start up and running costs for 2018!

Interested in being a Canvas Swap artist? Apply here!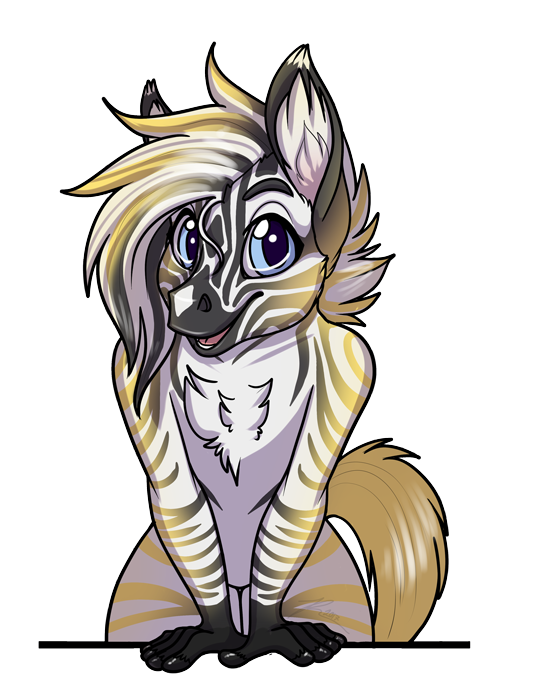 On a temporary Hiatus until Jan 2021
Artist Applications will remain open during the Hiatus, we just won't be creating a zine for the later half of 2020!

Join our Newsletter for future updates and get a discount code for joining.
---
First and foremost, we want this project to be fun and enjoyable for those involved. We want to promote a good collaborative and friendly environment for all our artists and encourage networking during each issue's progress.

Please understand that there are only three collaboration artists per issue, one solo cover artist per issue and only 2 issues per year. As such, we may not be able to accommodate everyone! We will certainly do our best but please do not take it to heart if we cannot place you!

There are ~3 months of work time per issue with deadlines for each stage of the collaborative pieces. Artists are expected to be able to complete their portions for each deadline so that they can be passed on to the next artist and so everyone has enough time to complete their stages until completion.

The cover artist has the entire 3 months to work on their piece for the cover, start to finish and is expected to be a fully coloured and shaded piece unless the theme conflicts and/or an alternative approach is agreed upon.

Please be sure to read ALL of the sections below before applying. You must be at least 19 years of age (and a legal adult in your area of residence) to participate.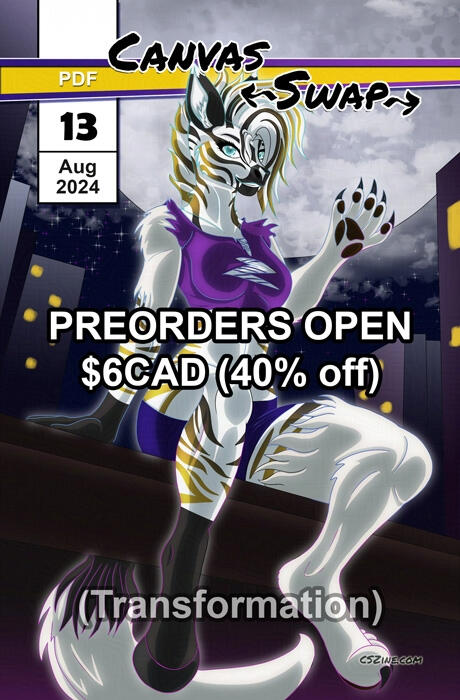 These are our currently active $3+ Patreon sponsors. Become a patron today and get your name here!

Bozo Lummox, Tibo, WDG, Chocomage
This lists all those who have supported the project over on Ko-fi

These supporters helped right from the start and made CSZ possible in the first place.

Bozo Lummox | Korozar | Naiser | Anbessa | Skyican | Tibo | Thea | Akonite | Kody "OmniOtter" Orpurt | TLD | Memokkeen | Fala | WDG | Khanaar | Brandon Cyr | Asalis | Choco | Seanz | Tyins
Frequently Asked Questions
How do i get a Physical Zine?
You can preorder physical zines through our Patreon or through each of our artists' pages. Artist sales are reblogged/posted about on our social media. We also have limited copies available on Etsy that go right back into funding the project.

Do you have an email Newsletter?
We do! Join our Newsletter for future updates and get a discount code for joining.

I heard you have ad space available in each issue?
Correct! We have a couple ad sizes that you can buy in a zine issue and it helps fund the project!
Large ad: $25CAD
Medium ad: $18CAD
Small ad: $10CAD

Email us with what size you want and your PayPal address and we will get you invoiced for the next issue.

Get your templates below
I see you take donations... Where does this money go?
All income to the project goes right back into the project to cover running costs. These costs consist of (but aren't limited to) yearly website/domain costs, marketing, printing, shipping, supplies, and more! We also of course try to have a little padding in case we have any emergencies come up, for example, an issue with a print run and having to do it again/express shipping.

At this time, our artists are compensated with copies of the zine to sell for their own profit and our staff are unpaid volunteers. While many of us participate because we believe in the project, we know that it is not sustainable long term if we cannot give more compensation for all the hard work that goes into this zine. More information on our goals and income breakdowns on Patreon

Our current artist compensation and application details can be found at here.
Contact us at
You can also join our Newsletter to get future updates right to your inbox as well as a discount code!